If you are looking to buy a FLIR Camera then now is a great time to make your purchase. As FLIR's UK Platinum Supplier, we are giving away Free FLIR bundles with a range of FLIRs premium hand-held thermal imaging cameras.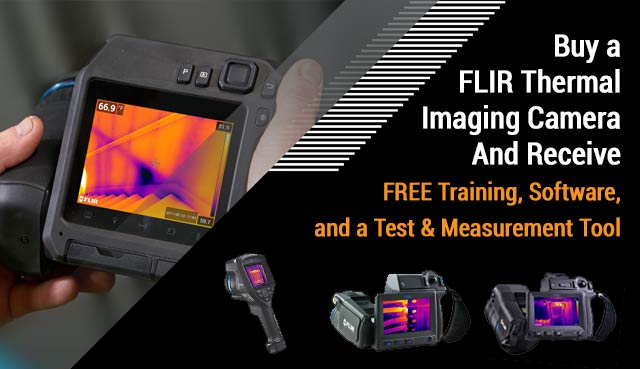 You can get a Free ITC Thermography Training Course (Worth £1,600), Free software and a Free Flir test and measurement tester with a select few of T-series cameras and a Free Clamp or moisture meter with the E95 thermal imaging Cameras.
The T-series can be used for many applications from building diagnostics, Electrical and mechanical or Research and development. These top of the range cameras are packed full of features, to find out more about each of the individual cameras then visit the links below. The free training and software on offer is designed to enhance your user experience and will help you get the most out of your thermal cameras investment. The Free bundles are worth over £2000*each. This offer is for a limited time only, so take a look below and see how you can maximise your working day!
There are 4 cameras with offers, all come with a choice of lenses and a choice of a Free Bundle.
Click to view all of the thermal imaging cameras included in the offer.
Cameras included in the offer:
• FLIR T660 Thermal Imaging Camera
• FLIR T540 Thermal Imaging Camera
• FLIR T1020 Thermal Imaging Camera
• FLIR E95 Thermal Imaging Camera
Offers
Electrical & Mechanical Bundles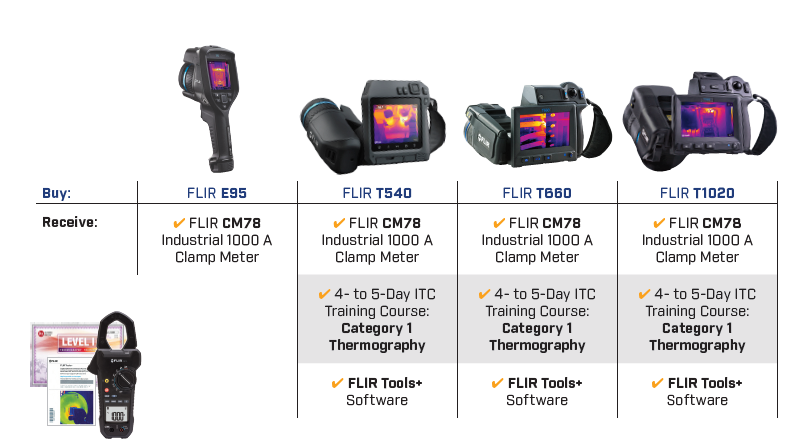 Building Diagnostics Bundles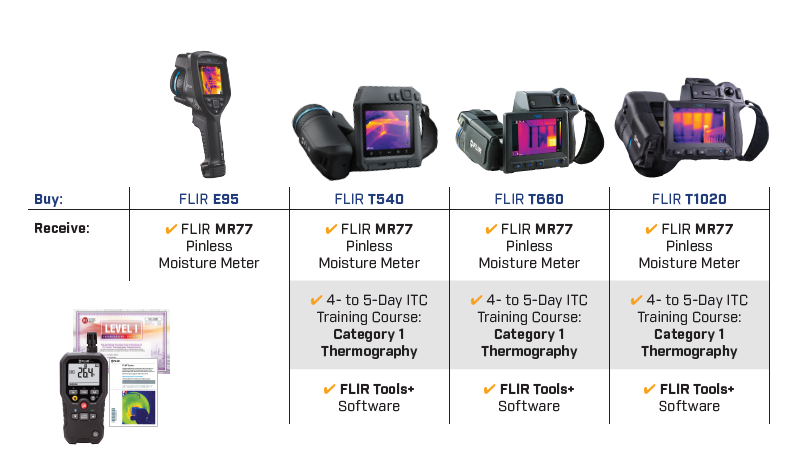 Research & Development Bundles

Offers end at on 30th June 2018.
For more information call one of our thermography advisors on 01642 626 142.